March 2018 is a big event for us we have joined forces with Mad Squirrel Amersham to host parties on Wed evenings – tickets on sale in the bar or on line. This is a amazing venue and the beers are fab! 
Katrina Rance is raising money for a charity bike ride to paris and has booked us in Wendover if you would like a ticket – contact Katrina at katrinarance@live.co.uk. You may know Katrina who is a personal fitness instructor in Wendover. Please support her efforts in raising money! A Brush With Wine is wishing Katrina every success in getting to Paris and raising funds.
REWARD OFFERED – Keep those eyes open!
Have you seen A Brush With Wine in a publication? When we receive coverage in the press or online we may not be told about it, so here is the challenge…if you find us in the press and the article isn't posted on this page let us know by e-mail: info@abrushwithwine.co.uk and we issue a free ticket to the first copy of the news sent to us as a reward (when booking with a friend)*
NOVEMBER
Find us in Wendover News – November print and Web edition –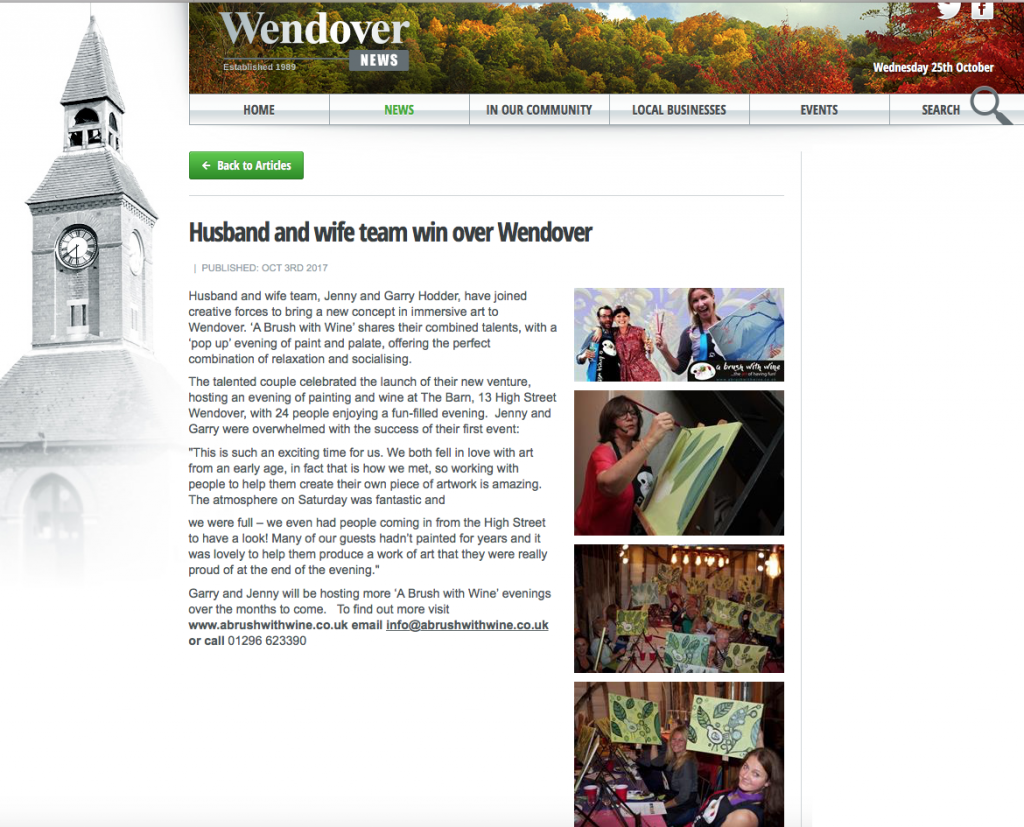 OCTOBER NEWS FLASH!
We made the press!  Let us know if you have seen us on Facebook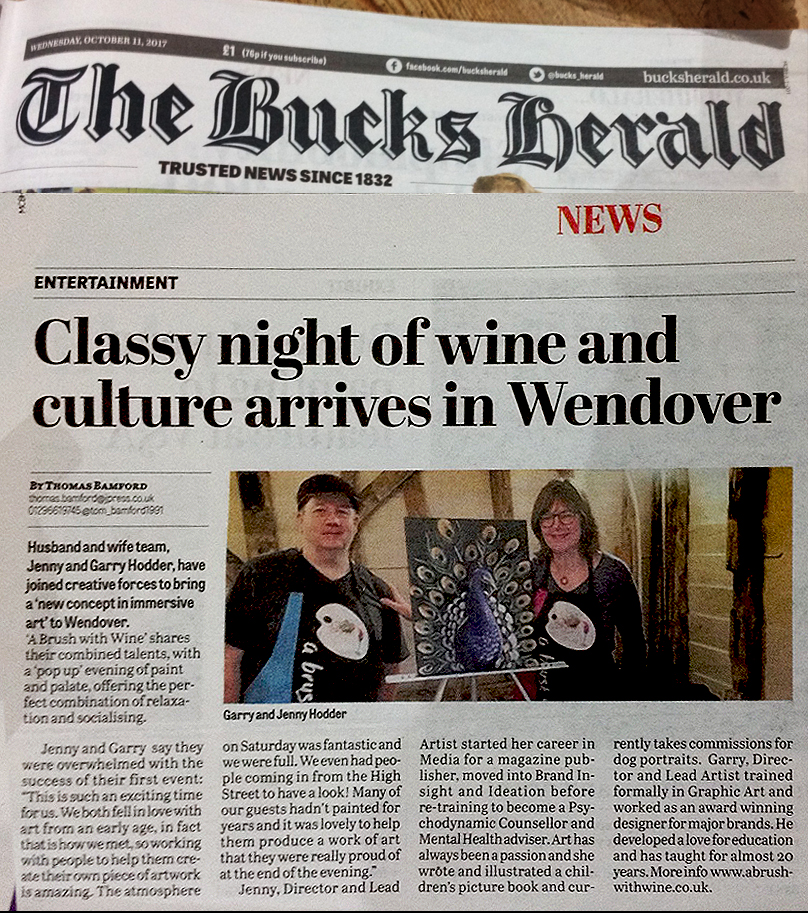 *subject to availability, we will do our best to accommodate you on your preferred date/event.
Look out for our new poster!